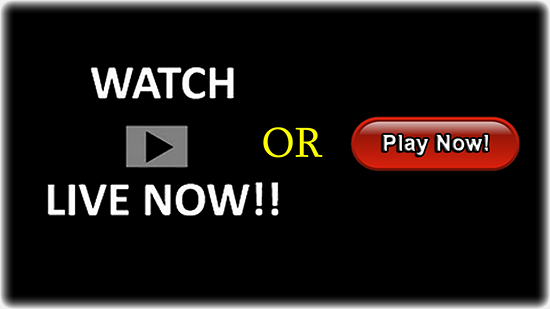 Dalam informasi terbaru yang dirilis oleh Newzoo, mereka memberikan informasi yang sangat menarik, yaitu bahwa 42% orang yang menonton konten League Of Legends, Counter Strike Global Offensive atau Dota 2, ternyata tidak benar-benar memainkan game game tersebut.
Lebih lanjut dalam informasi tersebut, disebutkan, bahwa sebanyak 70% penggemar ternyata hanya menonton pertandingan dari salah satu game saja. Dan game LoL memimpin pangsa terbesar sebanyak 36%.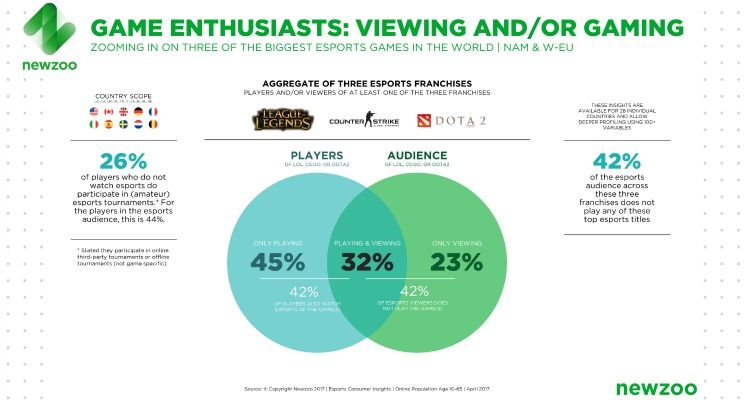 26% penggemar LoL dan 36% pengemar CS: GO merupakan penonton saja. Dan ketika membandingkan kedua game tersebut, Penonton LoL lebih banyak tidak menonton pertandinggan CS: GO atau Dota 2 daripada penonton CS:GO atau Dota 2 itu sendiri.

35% dari pemain Dota 2 menghabiskan lebih dari 15 jam seminggu untuk menonton pertandingan dari ketiga game tersebut - bandingkan dengan 27% penonton untuk League of Legend.