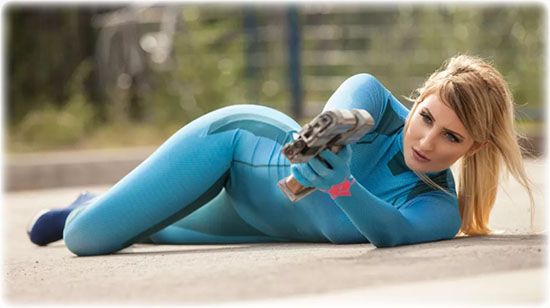 Siapa bilang cosplay tidak digemari oleh berbagai kalangan? Di negara Czech Republic, seorang Model dari majalah pria dewasa Playboy, Maxim dan FHM, ternyata juga seorang gamer dan penggemar Cosplay. Beberapa kostum games dan anime, seperti Zelda, Sailor Moon serta Asuna, sudah pernah dikenakannya.
Model International Holly Wolf, merupakan playmate of the year dari majalah Playboy di Czech Republic pada tahun 2014, dan telah 3 kali ditampilkan di cover majalah pria dewasa tersebut.
Namun, hasratnya yang sejati adalah menjadi seorang cosplay. Holly Wolf sudah lama menyukai game dan anime. Dan dalam hobbynya sebagai seorang cosplayer, Dia telah menggunakan beberapa kostum seperti Kostum Asuna dari Sword Art Online, kostum Sailor Venus dari Sailor Moon, serta kostum Zelda dari Legend of Zelda. Bahkan untuk kostum Zelda, dia mengeluarkan $ 1.800 hanya untuk wig nya saja.

Holly Wolf juga tampil di Comic Con 2016 yang lalu dengan baju cosplay nya yang sexy.