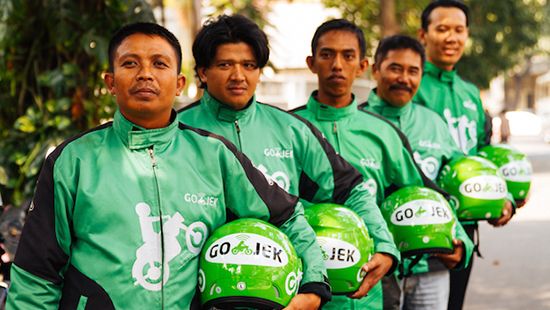 Nama GOJEK sudahlah tidak asing bagi para masyarakat Indonesia, penyedia jasa layanan ojek online ini mungkin adalah salah satu aplikasi yang paling banyak digunakan oleh khalayak umum, terlebih lagi dikota-kota metropolitan seperti Jakarta dan sekitarnya.
GOJEK seperti yang kita tahu adalah produk anak bangsa, dan yang menarik adalah GOJEK sepertinya sudah mulai menunjukkan langkah-langkah konkrit untuk terjun dan mendukung langsung ekosistem eSports di Indonesia.

Jika Ligagamers memerhatikan dengan cermat, GOJEK adalah salah satu sponsor dari 2 tim terkuat Dota 2 Indonesia, yaitu sang raja Rex Regum Qeon dan sang macan biru Evos Esports. Mungkin sekilas memang tidak ada hubungannya GOJEK dengan eSports, tetapi justru langkah yang "out of the box" inilah yang membuat kita lebih salut lagi kepada GOJEK. Semoga dengan terjunnya GOJEK kedalam dunia eSports Indonesia, akan banyak merk-merk lain yang ikut mendukung eSports ya Ligagamers!